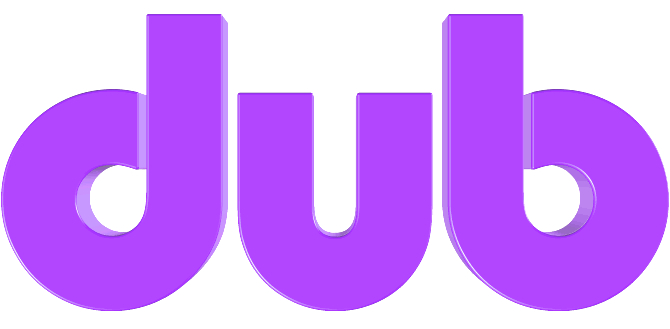 dubFest is 24hrs Virtual Music Festival with NFT artists performing live, streamed on 6 different platforms, including decentraland and several other metaverse spaces. The selected artists who will get the first 24 whitelist spots for dubDeFi dApp Beta Version will have a chance to present their art directly to our community of collectors and existing and future investors with strong marketing support before, during and after the festival. 100% of any sale or tips goes to artists and we have managed to get some additional prizes as well as a part of dub Token allocation that will be launched in early June.
DJs

Producers

Any other music artists who can perform live on video stream
1 hour DJ set / act / live performance

Present yourself in a short live interview before your set

Apply by May 20th to be considered
Prize pool (see below)

Exposure to Music NFT collectors community

Promotion support by dubDeFi marketing Team on all socials

Featured spot on dubDeFi dApp ("Artist of the week")

Full dub dApp Onboarding Package
for top 3 most liked artists voted by fans/audience
split between selected artists for onboarding
tips from all streaming platforms split between all artists
+3x LIFETIME FREE MINTING PASS
+24x 1-YEAR "VIP ARTIST" MEMBERSHIP
WHAT IS DUBDEFI DECENTRALIZED PLATFORM
Start your Music NFT journey with
4-in-1 dApp made for Artists
dubDeFi is The First Decentralized Web3 Music Crowdfunding Platform & NFT Marketplace with unique "tipping" features designed to support the artists, which will be launched in Q4 2022.
​
24 hand-picked artist will be selected for whitelisting and get the opportunity to be the first to try both alpha(non-public version) and beta(limited public version) of dub dApp and mint their 1/1 and collections for free in Q3 2022 and get a chance for promotion to selected NFT collectors audience.
All 24 selected artists will also get 1-Year "VIP Artist" membership that will enable them crowdfunding campaign free setup for their future projects and full dubDeFi marketing support, including active promotion on all socials, featured spots in the dub dApp playlists, "Artist of the week" featured spot and other perks.
dubToken is native cryptocurrency of dub dApp (backed by BNB and ETH) which will be used for all transactions and it is planned to be launched in June 2022. dub Token is SmartDeFi token, with liquidity locked inside the smart contract with features that enable ever increasing baseline value. Each selected artist performing during the festival will get 100,000 dub tokens (estimated to worth around $100 at BNB backed launch. depending on global crypto market)
​
​
​​
dubFest RULES & PRIZES STRUCTURE
DEADLINE FOR APPLICATIONS: May 21th, 00:00 UTC*
​
The event will be live streamed for 24 hours on 6 different platforms simultaneously starting on
May 24th 2022, at 4PM UTC / 5PM UK / 6PM CET / 12PM ET / 9AM PST
24 artists participating in the event will be selected by the dub Team.

Each selected artist will have 1 hour for their act including short introduction/live interview before act/performance/set.

All selected artists will be onboarded to dub dApp beta version with all exclusive perks available at the time of launch.

All selected artists are entitled for prize pool competition.

The Prize Pool Winners will be selected by combined decisions of the audience in public voting on socials and the dub Team. The details will be published before the contest, after publishing official lineup
​
*Filling application DOES NOT GUARANTEE the spot in official lineup or onboarding for dub dApp beta testing or prizes.
​
*Social media activity related to dubFest (sharing this page, posts about dubFest etc.) DOES NOT GUARANTEE the spot in official lineup or onboarding for dub dApp beta testing or prizes, but Team will consider it during the selection process.
​
*All selected applicants will be informed if selected from email address info@dubdefi.com which is the only official email address of dubFest.
All 24 selected artists are entitled for official exclusive onboarding to dub dApp beta version and remuneration of 100,000 dub tokens

All participants are competing for cash prizes ($1000 at the moment).

The winner will get $500, 2nd place $300, 3rd place $200 (any crypto by their choice)

All 24 artists are entitled for other exclusive perks as stated above in Prize pool section

100% of all tips, before and during the contest, both in crypto and FIAT currencies from all platforms will be split between all 24 artists equally.

Platforms and crypto wallets for tipping will be published with Official Lineup announcement
​​
If you are NFT artist or Music NFTs / Web3 influencer, you can refer fellow artists and IF THEY GET SELECTED to Official lineup and they state you as referral in their application, you will get 100,000 dubs for each artist selected*

There is no unique links system in place, meaning it is up to you how would you engage your potential referrals. It can be verbal twitter space announcement or post in any social media or even a phone call to a friend. It is also up to you if you will refer them to this page or directly to the form or any other debDeFi social media. As long as they state you as referral AND get selected in official lineup, you will get award as stated above

Multiple applications or informing the Team about referrers after the original application is submitted will not be considered, so make sure they don't forget to mention you in original, first application
​
*(awards will be granted regardless of your own selection).
​
DIRECT LINK TO APPLICATION FORM: