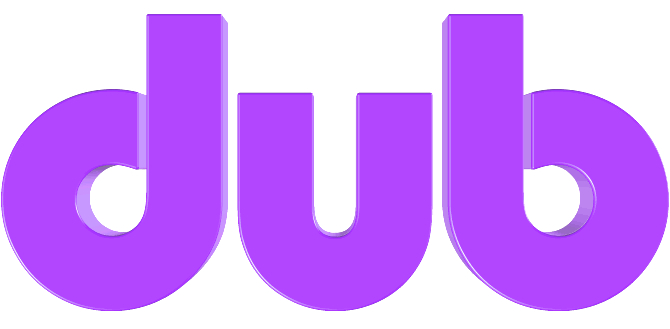 May 24, 9amPST | 12pmEST | 4pmUTC | 6pmEU
First finger drummer on the blockchain, rapper and Multi-instrumentalist Godcloud, has proven to be a force in the web3 music ecosystem. From community building, education and producing celebrity NFT projects Godcloud continues to raise the bar for musicians and thought leaders in the space.
May 24, 10amPST | 1pmEST | 5pmUTC | 7pmEU
Lyrical satirist and cryptopreneur Rhyme Taylor is the maestro of the Charmed Life Mantra, birthed with the purpose of carrying the torch of possibilities into the metaverse. Modern production meets a stream of consciousness and paradoxes transcending reality for a display of introspection, rebellion and perseverance.
May 24, 11amPST | 2pmEST | 6pmUTC | 8pmEU
Rodney Hazard is a multidisciplinary artist, creative director, and the founder of Le Loup Studios based in Brooklyn, NY. Since obtaining his Bachelors of Fine Arts in Graphic Design from St. John's University, his decade-long career spans across art direction and design execution of all forms.
Using his wide range of creative skills and commercial awareness, he is constantly executing on a wide variety of successful design and multimedia projects. As a musician and DJ, he has performed across the world, facilitating a variety of audiovisual experiences fostering a sense of inclusivity amongst his audiences.
Rodney Hazard is a well-rounded virtuoso of creativity with a concentration in design, music, and film. Rodney is currently an independent artist.
May 24, 12pmPST | 3pmEST | 7pmUTC | 9pmEU
Dylan Rhodes, known as Dyl is a recording artist and entrepreneur from Philadelphia, PA. Dyl gained recognition in 2015 with the success of Multi-Platinum hit single "Jordan Belfort" and accompanying tour performing 50+ shows across the US. Dyl's viral hit peaked at Billboard #25 and was the top college song of 2015. Dyl continues to elevate his music career with independent singles and debut album "Crypto Rich". As of 2021, Dyl has performed nearly 100 shows with 1M monthly listeners and 200M+ streams worldwide.
May 24, 1pmPST | 4pmEST | 8pmUTC | 10pmEU
Raised in the mountains of Southern Oregon, Isaiah Brown found his purpose through creating music that impacts the world in an unlifting, accepting, and unconditionally loving way. For his introduction into the web3 performance space, Isaiah plans to curate a DJ set of high energy house/edm including his multi-million streaming original catalog. Just like his concerts, the set will also include live vocals complimenting his and his favorite artists' music.
May 24, 2pmPST | 5pmEST | 9pmUTC | 11pmEU
Vörðr is an audio and visual artist, coming from the background of classical training. They've been singing, dancing, and producing throughout their entire life- it was about five years ago they decided to take on a solo career at a professional level, and have just begun releasing music under this alias. Web3 is key to their journey on the basis of community and decentralization. In all their work they intend to spread healing and open a doorway to one's awareness.
May 24, 2:30pmPST | 5:30pmEST | 9:30pmUTC | 11:30pmEU
Courtnee Roze is a multidisciplinary artist based in NYC - percussionist, vocalist & live music producer. Roze has performed w legendary artist like J.Cole, Beyoncé, Salif Keita & made her Broadway debut in "Summer"-The Donna Summer Musical
May 24, 3pmPST | 6pmEST | 10pmUTC | May 25, 12amEU
Dj Get Bizzy combines the elements of intensity, ambition, and the outlandish festivities of a 20 something to create the iconic package he dubs the "Bizzy Life". Topics for his music ranges from girls to pop culture to overcome the obstacles of being a rising entrepreneur in the digital music era. However, high energies and good vibes remain the molten core of Bizzy's work. 

May 24, 4pmPST | 7pmEST | 11pmUTC | 25 May, 1amEU
Evaflow is a Jamaican Reggae Fusion Artist serving The SkyStarter Community. A peaceful warrior always looking on the bright side, elevating the collective consciousness one idea at time. SkyStarters are tenacious, compassionate, positive, creative and empathetic. They can also be misfits and misunderstood. The one thing that connects us as SkyStarters is that we never up. Elevating the collective consciousness one idea at a time.
May 24, 4:40PST | 7:40pmEST | 11:40pmUTC | 25May, 1:40amEU
Kollegerok CEO of Kollegerok Records in Jamaica, was born in the Parish of Manchester. His music path started right after High School where he learned music production while interacting with well known artists in the music industry. His love for music spans multiple genres but Reggae and Dancehall is his niche. In his latest single entitled "Galang Gal" Kollegerok incorporates the sounds of Dancehall, Afrobeat and Pop music, to pay tribute to the shared universal experience of love.
May 24, 5pmPST | 8pmEST | 25 May, 12amUTC | 2amEU
AllDays is a web 3-focused music artist imbuing wisdom gained from life experiences into music. AllDays releases pop rock music with influences ranging from reggae, country, metal, and jazz. Tunes straight from the Ether. AllDays is on a mission to spread light amidst darkness. Get stoked for the music NFT (sound.xyz) and streaming release of "Deep End" on May 23rd, 2022.
May 24, 5:30PST | 8:30pmEST | 25 May, 12:30amUTC | 2:30amEU
Multi-instrumentalist Spence blends genres to create a modern, fresh style of folk music. Handcrafted and handmade, his songs fit right in everywhere from bars to concert halls to street corners—connecting with his audience with honesty and soul.
May 24, 6pmPST | 9pmEST | 25 May, 1amUTC | 3amEU
Switzon S. Wigfall III "SSWIII" (pronounced "S-S-W-3") aka "Switzon The Great" is a multi-media visual artist / vj / beat maker / music producer specializing in hip-hop beat and soulful house music living in Los Angeles, California who creates a variety of digital artwork from short films, creative commons vj-loops, everydays and VR / AR work to mind-blowing NFT projects built around his love for audio-visuals on the blockchain.
He is also known as one of the new kids on the block (in the later years of the LA beat scene) who is now becoming known for audio-visual performances where he plays his experimental beat music "live" with his vj-ing effects in the mix as a 3D-abstract psychedelic experience.
May 24, 7pmPST | 22:00EST | 25 May, 2amUTC | 4amEU
Vj Deliria is an audio visual artist building creative workflows within community ecosystems. Through LOVE, an audio visual NFT project, she features music, video art, metaverse showcases, mix and remix collaborations. Vj Deliria manages cultural programs supporting LATAM artists and their collective growth through collaborations, workshops, exhibitions, and sustainable development partnerships.
May 24, 8pmPST | 11pmEST | 25 May, 3amUTC | 5amEU
A Reggae-Inspired artist based in Toronto Canada, Orchid is a 2x Juno Nominated, multifaceted creative, who has displayed exceptional writing and vocals to her own productions. Her records are genre-bending and innovative.
A semifinalist in the 2017 "Battle Of The Beatmakers", Orchid has produced alongside Sly & Robbie and has worked with artists such as Red Rat, Chelsea Stewart, and Maestro Fresh Wes to name a few.
She is the founder and curator of That's a Dope Sample" on Instagram and Facebook where she teaches about the art of sampling, breaks down samples and the interpolations in the various genres of music.
May 24, 9pmPST | May 25, 12amEST | 4amUTC | 6amEU
Serena Elis is a Singer, 3D Artist, and metaperformer. She is the first singer in decentraland Metaverse. Shes performed over 50 Shows in multiple metaverses for IRL luxury Brands, like "Valde Beauty" and Verified NFT Collections like the 'Crypto Chicks'. Serena has been in web 3 for a few years now and has been able to build a community in this space. Also sold out her NFT Genesis Collections which offers utility with metaverse live acts. She continues to innovate in the Web 3 World when it comes to entertainment, music and 3d art.
May 25, 10pmPST | May 25, 1amEST | 5amUTC | 7apmEU
Cam Murdoch is a multidisciplinary artist & designer from Norfolk, VA and the creator of #FutureSurf. His album & coinciding NFT collection Surf Noir v1: Future Surf Love Sounds is due out in June.
May 24, 11pmPST | May 25, 2amEST | 6amUTC | 8amEU
Jack Frost is an Alien DJ and Metaverse Defender from a distant planet. His ship crashed on Earth and he decided to stay a while. Jack does huge Metaverse concerts and is the creator of the Area 51 Space Pass NFT Collection. He is building an immersive space themed nightclub entertainment experience inside the Metaverse known as Area 51. Jack has been in crypto and web3 since 2017. Some of his notable achievements in web3 include: Building an world-class community at Area 51, launching an OG Music NFT collection in 2021, selling out Music NFT collections, pioneering Metaverse concerts, and performing over 50+ Metaverse concerts for tens of thousands of people.
May 25, 12amPST | 3amEST | 7amUTC | 9amEU
Shark Anthony is the musical alias of sound designer, Mark Anthony Manceri. He's a music producer, rapper, singer, audio engineer, and sound designer who studied a BFA in Sound Design at Savannah College of Art & Design! As a musical artist, Shark Anthony has released a variety of records since 2010. He's been local opening support for touring artists like Afroman, Layzie Bone, Bone Thugz N Harmony, Blueprint, Thievery Corporation, and The Heavy Pets (to name a few). His instrumental productions have landed him work with brands like Nike Football, Spotify, and IBM. Shark's goals with sound & music are to always have a unique sonic identity, and to help collaborators with creating highly immersive worlds by supplying them with the most innovative sound design he can.
May 25, 1amPST | 4amEST | 8amUTC | 10amEU
Herbert Lewis is a multi-disciplined artist orginally from Atlanta, Ga. His love for music and creative eye for production has given him opportunities to travel across the world and create as he goes. As the marketing director of his current job, Herbert has completed a wide range of projects and is always up to date on current trends. In addition to his work in marketing, he also DJs and produces music. This year, he plans to release his first EP and take his music career to the next level. No matter what he's doing, Herbert brings wit and excitement to everything he does. He loves traveling and sharing his talents with new people everywhere he goes.
May 25, 2amPST | 5amEST | 9amUTC | 11amEU
A mysterious DJ from the middle of digital nowhere. The sound of tomorrow
May 25, 4amPST | 7amEST | 11amUTC | 1pmEU
For Griffter, the essence of music can be felt in its purest form on the dance floor. Coincidentally, it's also what drives the NYC-based producer and DJ to create his brand of cerebral, hypnotic, and groove-heavy house. Griffter's sound is often described as the perfect blend of funky and melodic house, with a focus on pulsing beats and driving basslines that go down in both beach party and club settings. As a classically trained musician proficient in violin and piano, the producer also incorporates his breadth of musical knowledge to his productions, with intricately laced chords, melodies, and pads being a defining feature of his tracks. Griffter is developing into an artist with a deep understanding of his own style, while also paying homage to a heavyweight roster of influences, including the likes of Purple Disco Machine, Mark Knight, Oliver Heldens, Chromeo and Chris Lake.
May 25, 5amPST | 8amEST | 12pmUTC | 2pmEU
The Queendom is a Hip Hop & R&B duo based out of Atlanta, GA. The duo has opened up for the likes of Saweetie, Trina, Yung Baby Tate, Bbymutha, Grip and more.
May 25, 6amPST | 9amEST | 1pmUTC | 3pmEU
She is a Singer, songwriter, pianist, in love with #MusicNFTs and famous for great Live performances in #Metaverses
A #NFTMusic Festival wouldn't be cool w/o her :)
May 25, 6:20amPST | 9:20amEST | 1:20pmUTC | 3:20pmEU
For centuries keeping her talent hidden, MystEryN has finally decided to expel her passion & love of music to the world. Heavily involved into Web3, managing and moderating various communities. Recording covers in her closet while keeping a household & business flowing daily, MystEryN is ready to share her raw, unedited, vocal talent within the Metaverse.
May 25, 6:40amPST | 9:40amEST | 1:40pmUTC | 3:40pmEU
Chart-topping ghostwriter, multi-instrumentalist, & tech innovator. Pop/Hip Hop vocalist PATCH BAE is redefining what it means to be an artist in the modern music industry. The independent, NFT-funded community leader is on a mission to educate creatives of the future, and build her own media empire along the way. For the past 12 years, PATCH has been silently orchestrating hits alongside multi-platinum recording artists & music industry icons. In 2020, she decided to retire from ghostwriting the stories of others, and begin to tell her own. Her fearless pursuit of creative freedom earned her collaborations with industry legends such as Doug Fenske (Frank Ocean, Jordan Sparks, Jamie Foxx), Keith Ross (Timbaland, Missy Elliot, J-Lo), Nabeyin (Kanye West, Drake, Nas), and more. It was with them (and others) she developed her sound, a tasteful pairing of raspy, pop-centered vocals & dark, dreamy instrumentals.
May 25, 6:55amPST | 9:55amEST | 1:55pmUTC | 3:55pmEU
La'dalia is an Egyptian and black songstress based in New Jersey and NYC. She is a singer/songwriter with a moody yet vulnerable take on modern love and anxiety. Her bedroom sounds takes listeners on a journey of feeling heard and seen through their darkest moments.
May 25, 7amPST | 10amEST | 2pmUTC | 4pmEU
Born in Italy, Dj and Music Producer, hiphop and reggae danceahall background, since some years more into electronic synthwaves and experimentals, trip hop and cyberpunk music. At the moment resident dj in Decentraland, NFT music and 3D artist, constantly collaborating with projects and artists, musicNFT collector, trying to build a whole selection of web3 music to perform in metaverses events
May 25, 8amPST | 11amEST | 3pmUTC | 5pmEU
Swedish composer Songs Of Eden creates music that touches your heart and sets your mind free.
Music that radiates through your soul, illuminates your thoughts, and lifts your spirit from the terrestrial to celestial heights.
From beats to piano!
May 25, 8:20amPST | 11:20amEST | 3:20pmUTC | 5:20pmEU
Across a glittering 26 year production career,under an array of aliases, Madrid-based über producer, Eduardo de la Calle has worked with many of the most important labels of modern times such a Planet E Communications (Detroit).It's hard to put a fine point on Eduardo's sound. Equally capable of composing lush, languid soundscapes, exotic tech-house,complex IDM,sci fi Jazz and why not ,brutal big room assaults, De la Calle is a multi-faceted soul.
May 25, 8:55amPST | 11:55amEST | 3:55pmUTC | 5:55pmEU
Peruvian musician and visual artist living in Spain. Currently working on her first album called "Sola" (Alone) that is her first music NFT collecion as well, soon to be released. This is a collection of fantasy, myths, sacred geometry, and a mixture of rock, celtic, medieval and cinematic sounds.